<< Back to Calendar
BCE-PMI Budapest: A szakma és az akadémia találkozása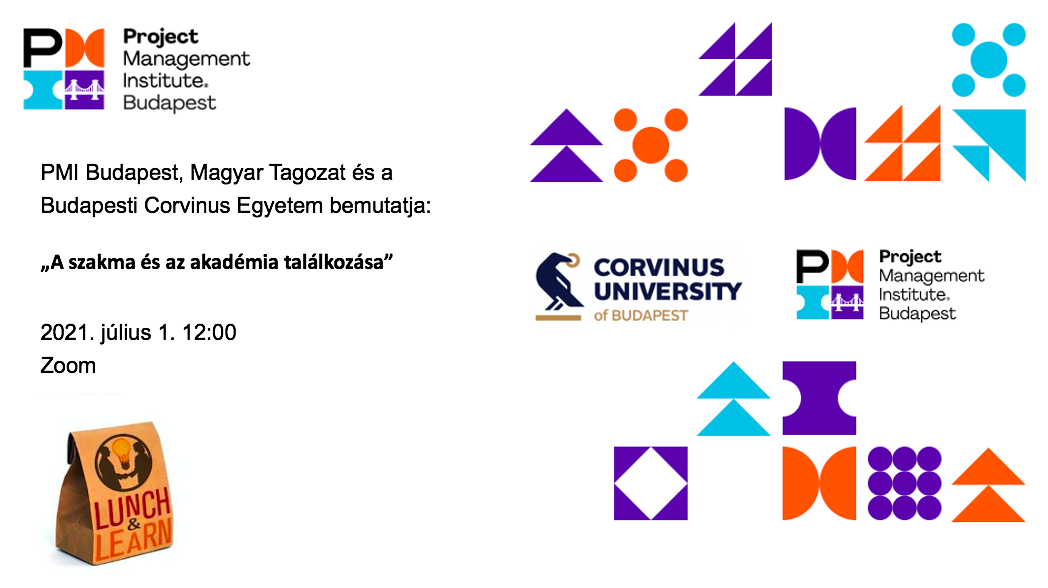 A PMI Budapest stratégiája szerint zászlajára tűzte a projektmenedzsment szakma támogatását, fejlesztését magas hozzáadott érték létrehozásával. A fejlesztési cél elérése a K+F+I-vel biztosítható a leginkább, a támogatás pedig az utánpótlás képzéssel, vagyis az oktatással. Ezekben a tevékenységekben az akadémiai szféra szereplőinek van a legnagyobb tapasztalatuk, ezért az egyetemek kulcsfontosságú partnerek lesznek a PMI Budapest számára a következő években. Az előadás első felében a PMI Budapest akadémiai programját, majd pedig a program keretein belül létrejött Budapesti Corvinus Egyetemmel való együttműködés fontos eredményterméke, a közösen fejlesztett nemzetközi projektmenedzser szak kerül bemutatásra.
 
Előadók:
Dobos Oszkár MSc, PMP® (PMI) Egyetemi Kapcsolatokért Felelős Alelnök 
Dr. Szabó Lajos (BCE) Oktatási rektorhelyettes
Dr. Fehér Péter (BCE) Executive Degree Programokért És Szakirányú Továbbképzésekért Felelős Dékán
Dr. Blaskovics Bálint PMP® (BCE) Szakfelelős

A beszélgetés nyelve magyar! A Webináron való részvétel ingyenes, de regisztrációhoz kötött.

A webináron résztvevők 1 PDU pontot írhatnak majd jóvá a részükre megküldött PDU igénylési kóddal.
Találkozzunk 2021. július 1-én, csütörtökön 12:00 órakor!
Cancellations must be received by 5:00 pm, 5 business days before the event and must be sent in writing by email to info@pmi.hu. There will be a 20% administration fee charged for cancellations, subtracted from the refund. Cancellation/refund requests will not be accepted less than 5 business days before the event. However, substitutions are welcome. Please let us know by 12:00 noon the day before the event of the person you wish to substitute by emailing info@pmi.hu.
Photography & Filming: Photographs, audio, and video are sometimes captured during PMI Budapest, Hungarian Chapter events. By registering, attendees hereby grant PMI Budapest, Hungarian Chapter and its representatives permission to photograph and/or record them at events, and distribute (both now and in the future) the attendee's image or voice in photographs, videotapes, electronic reproductions, and audiotapes of such events and activities.
It is no longer possible to register for this event