Our philosophy and approach
In our 20 years of experience in project management we have seen that project management skills are a key factor on the scale of society as well. From the smallest developer teams to the huge mega-projects influencing the life of a region or the whole country (e.g. underground or highway constructions, countrywide communication network developments etc.) based on actual data 5-30 per cent of the project budget can be saved or lost due to benefits or shortcomings of project management. This amount could reach 1-2 billion euro in Hungary yearly.
For efficient project management it is essential that project managers must be prepared for the job technically and as a leader as well. We think, that every responsible project manager has well-grounded knowledge on the project management "tool-box" and leadership know-how too.
During the last two decades over two thousand experienced project managers have participated in our courses. We
developed, analyzed and exchanged our knowledge with these professionals. We have several years of experience in organizing and leading real-life projects and gladly share our project successes as well as our mistakes with the participants as case studies. We believe that successful preparation for a PMI certification should also be based on real-life project management experiences.
Our program instructors have had PMI PMP credentials for more than 15 years and it was a good decision to choose the leading PMP certification of the Project Management Institute. We encourage every experienced project manager to take the PMP exam. Our PMP candidates have over 90 per cent success rate on the first try when taking the exam.
We volunteer to contribute to the work and knowledge sharing initiatives of the project management associations in Hungary. We truly believe in that the number-one success factor of projects is the team of people who work on it, so their skills and attitudes are essential. Our training programs focus on experimental learning and sharing real-life examples – these are the proven best practices for educating and developing adults.
The education and development of junior/beginner project managers are also very important for us. Under the age of 28 we offer a 10 per cent discount for the young participants on any training or course.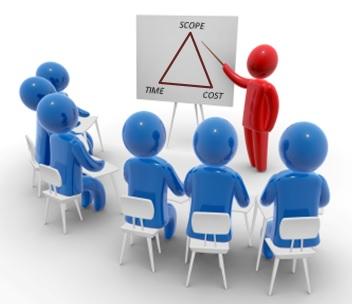 Our services:
PMP exam preparation course
CAPM exam preparation course
The key success factors of project management – fundamentals
Development of leadership skills – e-learning modules
Support for project managers – methodology and tools, coaching, carrier planning
Project management consultation – project health-check, developing organizational project operation and project management culture
Contacts: