<< Back to Calendar
Mindfulness alaptechnikák projektvezetőknek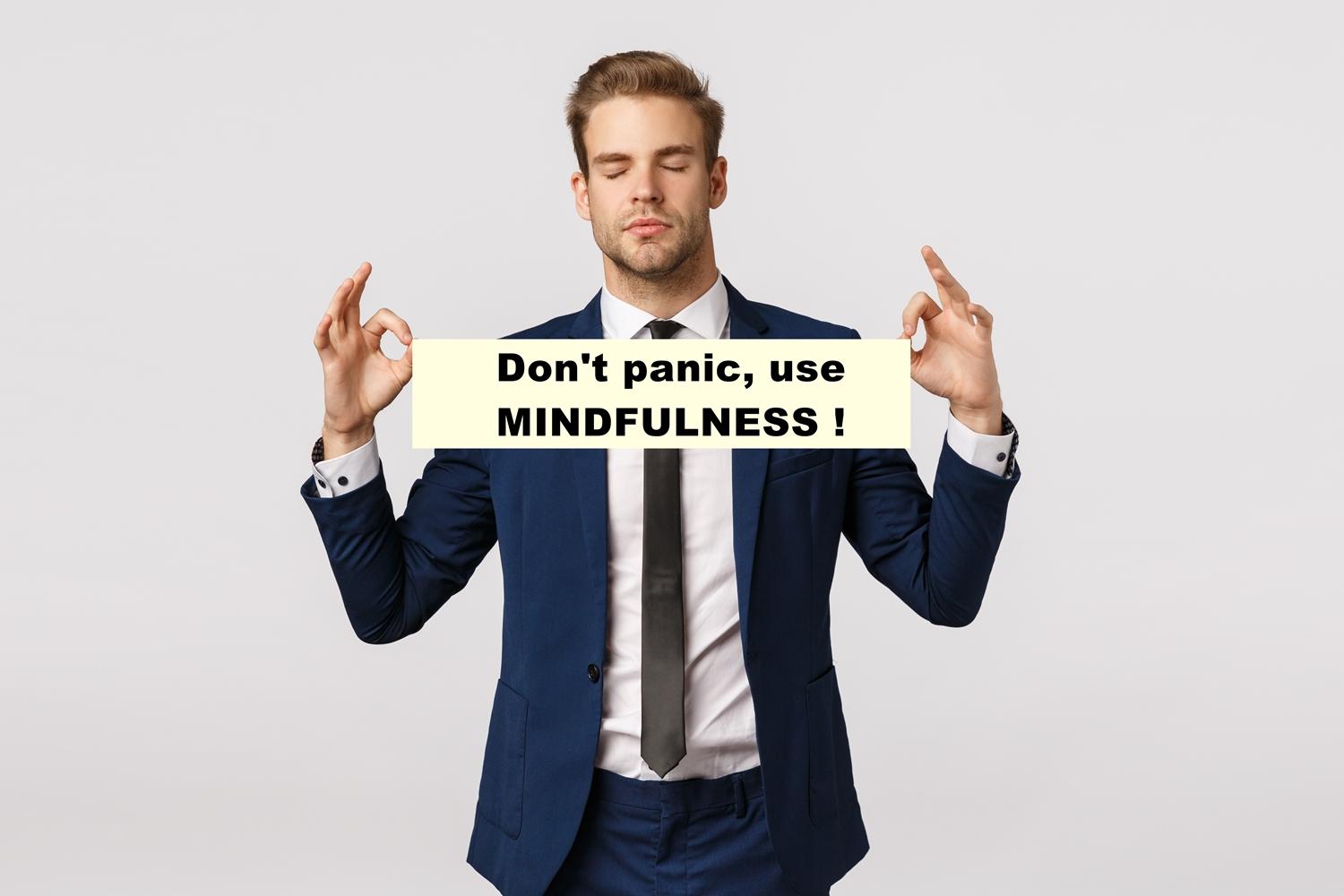 Hatékonyabb működés és kevesebb stressz tudatos jelenléttel
A projektvezetői munkában számos kihívással kell szembenézni, például:
Erőforrás problémák
Nem támogató környezet
Pozícióharcok
Nagyfokú felelősség súlya a megbízók, tulajdonosok, beszállítók, együttműködő partnerek és a csapat irányában
A döntések, - különösen a nagyhatásúak – meghozatalával, kimenetével kapcsolatos esetleges bizonytalanságok, kihívások
A megfelelő működés és együttműködés kialakításával, fenntartásával, a kollégák motiválásával kapcsolatos kihívások
Konfliktusok kezelése
A mindennapi és a felemerülő sokszor, súlyos problémák kezelése.
Változások megfelelő kezelése
Kommunikációs, prezentációs események előtti és közbeni szorongás
Saját belső, korábbi tapasztalatok nyomán kialakult személyes hitek, bizonytalanságok
Kihívások mindig lesznek. Ami lényeges, hogy hogyan állunk ezekhez, az adott válaszaink mennyire adekvátak, mennyire jönnek egy tudatos és higgadt viselkedésből, vagy esetleg ideges kapkodásból. 
A nem megfelelő helyzetkezelés oka gyakran a megnövekedett stressz, a fókuszálás hiánya és a kifáradás, amely tényezők oda-vissza is hatnak egymásra.
A fokozott stressz gyengíti az immunrendszert, a testi-lelki ellenálló képességet. Zavarja a tisztánlátást, kapkodáshoz, elhamarkodott döntésekhez is vezethet. Összességében negatívan befolyásolja az illető "jóllétét", hangulatát és persze teljesítményét is. Ha valaki belül nincs jól, az kifelé is megmutatkozik, szociális kapcsolatai is kárát láthatják.
A mindfulness, azaz magyar kifejezéssel a tudatos jelenlét segít megtalálni a belső egyensúlyi állapotot, azonnali stresszcsökkentő, fókusznövelő és energizáló, hosszú távon alkalmazva pedig jelentős életminőség javító hatású, egyszerű technika, amit megfelelő útmutatás mellett bárki könnyedén el tud sajátítani.
A módszer lényegét a tudatos figyelemmel, megfigyelőként való jelenlét, a "csinálás" helyett a "létezés" üzemmód bekapcsolása, erősítése adja.
Mára már sok millió ember tapasztalta meg az áldásos hatásokat és tette jobbá életét és növelte a teljesítményét a módszer segítségével.
A képzés célcsoportja
Projektvezetők (valamint közép- és felsővezetők)
A képzés célja
A résztvevő projektvezetők/vezetők stressz szintjének csökkentését, a fókusz, a tudatosság és az energiaszint növelését, ezek nyomán a teljesítmény növelését is szolgáló mindfulness módszer megismerése és kipróbálása, segítség nyújtása a mindennapokba való beépítéshez.
Várható eredmény
A tanultak gyakorlása által a munkahelyi és magánéleti stressz jobb kezelése, nagyobb energiaszint, több nyugodt, teljesebben megélt pillanat, nagyobb kiegyensúlyozottság, ennek következtében a fentebb felsorolt helyzetekben higgadtabb, tudatosabb megnyilvánulás, jobb kezelés, döntések. Az életminőség és a teljesítmény javulása. Projektszinten jobb eredmények, hatékonyság növekedés, jobb kapcsolatok.
Tartalom
Projektvezetői kihívások és tipikus válaszok
A robotpilóta üzemmód és a stressz, valamint a hatékonyság/teljesítmény összefüggései
A mindfulness lényege, a gyakorlás nyomán várható pozitív változások
"Létezés" kontra "Csinálás" üzemmód, teszt
Áttekintés a mindfulness alapgyakorlatokról
4 különböző fókuszú tudatos jelenlét gyakorlat megismerése és kipróbálása
A tudatos jelenlét alkalmazása egyes gyakori munkahelyi szituációkban (multitasking, nehéz kommunikációs helyzet, konfliktus, felmerült probléma, fokozott stressz, jelentős hatású változás, nehéz döntéshozatali helyzet, kreativitást igénylő feladat)
Hogyan segíthetjük elő a mindfulness a beépítését a csapatmunkába?
A mindennapokba és a munkába való beépítésre vonatkozó egyéni tervek elkészítése
Bónusz: Minden résztvevőnek 1 órás mindfulness vagy vezetői/projektvezetői coaching (külön megbeszélt időpontban, alaphelyzetben online, esetleg személyesen)
Alkalmazott módszerek
Interaktív prezentációk, videó bejátszások
Megbeszélések és workshopok
Mindfulness gyakorlatok
Teszt
Coaching (bónusz)
Tréner
Török Zoltán, PMP, projektmenedzsment szakértő, nemzetközi akkreditált mindfulness tanárképzőt végzett tudatos jelenlét tanár, life és business coach.
Időtartam és időpontok:
2x4 tanóra (45 perces), 2021.11.02-03. naponta 9:00-12:15
Részvételi díj:
A képzés alapára 55 000 Ft (amely magában foglalja az 1 óra mindfulness coachingot vagy választás szerint projektmenedzsment témájú coachingot).
A PMI Budapest, Magyar Tagozat tagjainak az árból 10% kedvezményt biztosítunk, így a kedvezményes ár 49 500 Ft.
Cancellations must be received by 5:00 pm, 5 business days before the event and must be sent in writing by email to info@pmi.hu. There will be a 20% administration fee charged for cancellations, subtracted from the refund. Cancellation/refund requests will not be accepted less than 5 business days before the event. However, substitutions are welcome. Please let us know by 12:00 noon the day before the event of the person you wish to substitute by emailing info@pmi.hu.
Photography & Filming: Photographs, audio, and video are sometimes captured during PMI Budapest, Hungarian Chapter events. By registering, attendees hereby grant PMI Budapest, Hungarian Chapter and its representatives permission to photograph and/or record them at events, and distribute (both now and in the future) the attendee's image or voice in photographs, videotapes, electronic reproductions, and audiotapes of such events and activities.
It is no longer possible to register for this event