<< Back to Calendar
Free Webinar – Digital Transformation in Energy Sector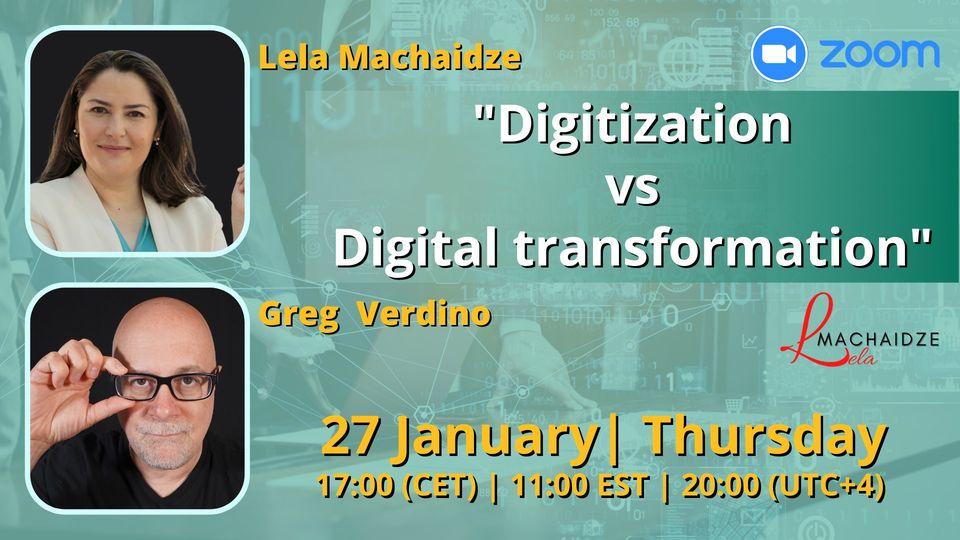 On Thursday, January 27, at 17:00 (CET) we would like to invite you to the FREE Webinar – "Digitization vs Digital transformation" - initiated by Lela Machaidze, PMP, MBA from Georgia. Greg Verdino > our honorable guest - is a highly regarded authority on the "the digital now." He is the co-creator of the Adapt Manifesto, and author of NEVER NORMAL: Uncommon Ideas for Leaders Who Won't Settle for the Status Quo.
Join us at the event. Feel free to share your questions about "Digitization vs Digital transformation" and get answered by Subject Matter Experts
Cancellations must be received by 5:00 pm, 5 business days before the event and must be sent in writing by email to info@pmi.hu. There will be a 20% administration fee charged for cancellations, subtracted from the refund. Cancellation/refund requests will not be accepted less than 5 business days before the event. However, substitutions are welcome. Please let us know by 12:00 noon the day before the event of the person you wish to substitute by emailing info@pmi.hu.
Photography & Filming: Photographs, audio, and video are sometimes captured during PMI Budapest, Hungarian Chapter events. By registering, attendees hereby grant PMI Budapest, Hungarian Chapter and its representatives permission to photograph and/or record them at events, and distribute (both now and in the future) the attendee's image or voice in photographs, videotapes, electronic reproductions, and audiotapes of such events and activities.
It is no longer possible to register for this event