<< Back
Ivan Moreira, PMP®November 02 2021 at 05:00AM
Volunteer work – why to do it and main challenges
Everyone who knows me or who follows my work knows that one of the things I love to do most is volunteering work. Currently, on my free time, I work as a consultant and mentor with several PMI chapters in Brazil, Europe, and Africa and I also have the role of Area Director at Toastmasters International while during weekends I work for a charity institution delivering food to homeless people. All this work is pro bono and I do it with great pleasure. You may be wondering why I am complimenting myself for all this work, but keep reading and you'll understand why...
Before starting to work as a volunteer, you should choose what you would like to do, as working as a volunteer requires four basic ingredients: a lot of passion, rigour, ethics, and discipline. If you don't choose something that you really like, after a few days you'll give up.
When deciding to work as a volunteer, you must keep in mind that the work that you will do is equally or more important as your nine to five work, you will have a superior and must comply with the organisation's rules and protocols for which you'll be working.
It is very important that you are aware that you are part of a team. Being a volunteer does not entitle you to give orders, change what is defined, or change procedures unless your duties are as such.
On the other hand, volunteering gives us many advantages and opportunities. You will have the chance to meet people who share the same cause with you, you will be able to develop a new area of knowledge or improve your ability to work as part of a team, make new friends, learn to be a better leader, have the privilege to helping homeless people and many others.
Volunteering work with homeless people is not so easy, but for me, it is the most rewarding of all. When we walk on the streets and see homeless people, we have no idea of the life story behind each of these people. This has taught me a lot in the recent years. On the streets, I met people with sad stories and others with fantastic ones. I've met guerrillas who belonged to the special forces at Guantanamo, others who had their families in Siberia to flee the holocaust and at an early age joined their country's army trying to have a better life. These stories are shared first-hand enriching us. In my case, it moves me particularly. I won't hide that I've been insulted and that I've also hurt myself trying to break up fights between them, but I will never give up. That's why you must be passionate about what you do; there will be good things and things that won't be as good, but I am sure that you will learn something from each situation that you'll face.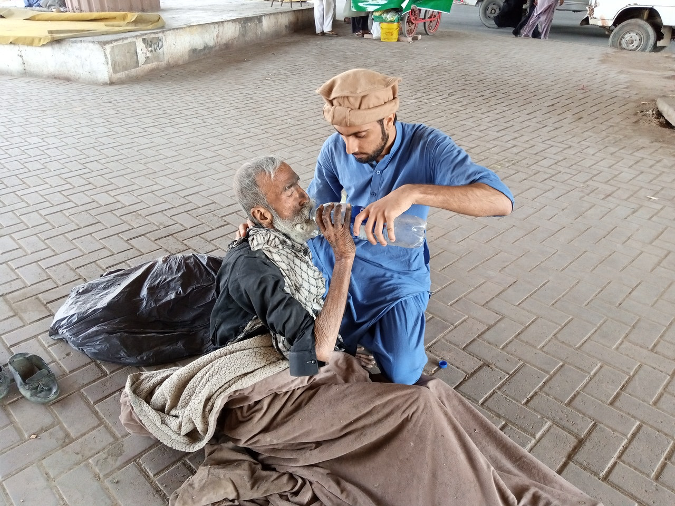 Photo by Sarwer e Kainat Welfare from Pexels
Volunteering with PMI is also very enjoyable and it's great to help the chapters, whether in tasks related to management and growth as well as mentoring individuals or groups. Like street work, this job also requires the basic ingredients I mentioned earlier.
Regarding volunteering with PMI - if you hold PMP credentials - you will be able to earn PDUs as "cashback" for your volunteering work.
Sometimes we are faced with situations where we have different points of view, others where there will be a conflict of interest or lack of ethics. In these cases, the best thing that we must do is to report to a superior or denounce following the protocols defined for this purpose, always respecting the others, trying to put ourselves in their shoes. If you cannot separate the right from wrong, just think whether the situation is something that can be presented to an audience on stage. If you can then you will not get embarrassed with it, otherwise, it would be wrong!
I don't want to discourage you by this, but just to give you a view that conflicts of interest or ethical issues in volunteering exist. This happens for many reasons, but more often when individuals don't have a vision oriented towards the well-being of others or community progress and aim for something that can benefit themselves, even others with interests, direct or indirect, and it also happens in situations of power demonstration or shows of influence, but in the latter case, they quickly fall. Fortunately, during my volunteering I did not witness any situations requiring reporting. But just as the witches, they exist!
Finally, if you are not a volunteer but are thinking about doing it in the future, I strongly recommend that you start today. Look for social support, charity institutions, on PMI's volunteer program, a Toastmasters club in your area, or both. Trust me, the greatest winner is you. To build a better world tomorrow, it doesn't hurt to donate a little of our time helping others today!
About the author: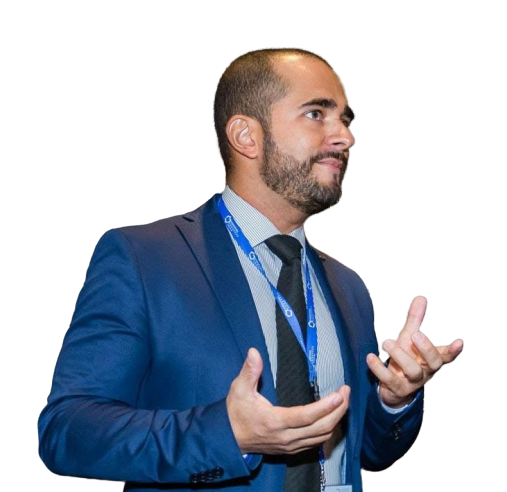 Ivan Moreira, PMP® works in the technology industry. He is an agility enthusiast, international speaker, volunteer, passionate about helping companies and people address changes in their businesses and life with technology. A believer that community growth and progress, that together, could change the world.
References:
Photo1 by RODNAE Productions from Pexels
Photo2 by Sarwer e Kainat Welfare from Pexels